The signal jammer installation diagram is very simple. You need to screw the antenna into the connector of the device and open it. After 10 seconds of power on, the device cuts off all detected signals. The signal jammer can be operated from the mains and the internal power supply. It can also be easily charged from the car's cigarette lighter offline.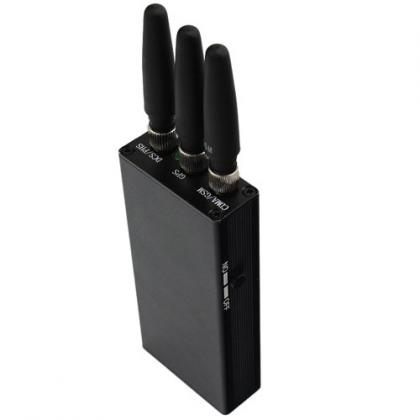 Sometimes phone jammers, GSM and GPS signals do not work properly and cannot be found when power on. The required frequency or something similar. This allows operators to use different frequencies for mobile communications. In order for the device to receive all frequencies, you need:
Remove the switch.
Loosen the antenna.
Remove the cover from the device.
Remove the microcircuit from the device.
· To adjust the cleanliness, use a screwdriver to tighten the trimmer onto the microcircuit.
If you don't want to be a victim, you should use a signal suppressor to protect yourself from information leakage.
On the Internet, you can find very different ways to design your own wifi jammer for effective GPS and GSM signals. The most common telephone jammer operates at 800 MHz. Indeed, most phones are already tuned to this frequency. Although the principle of operation of the device is simple, it requires certain self-assembly skills.
To create a home jammer for GSM and GPS signals, you need to use a 45 MHz synchronous signal generator with local oscillator port response. As a result, interference occurs. Also in the generator, the antenna is tuned to a frequency of 800. MGC. After that, the RF output is connected to an amplifier, which increases the power of the device to 16 dBm. It is also fed to the antenna of the signal device that has been amplified. The final stage of self-assembly of the device is considered a self-made situation, where a battery is installed and a switch is created. Usually, a complete signal suppressor mainly consists of:
Controlled voltage generator (VCO);
Amplification step
Interference source
Superstructure plan;
antenna.