The "next generation Jammer Increment 1 (NGJ Inc 1) team's" revolutionary approach to the development of the airborne electronic attack "earned him one of three David Packard Excellence in Acquisition, Secretary of Defense for Acquisition, Technology and Logistics (USD (AT&L)) Awards.
During a Pentagon ceremony on Jan. 6, Assistant Secretary of Defense Bob Work and USD (AT&L) Frank Kendall presented the prestigious award to Airborne Electronic Attack Systems and EA-6B (PMA-234) Program Manager Capt. John Bailey and five NGJ Inc 1-Team members.
The Packard Award recognizes civil and military organizations, groups and teams that have demonstrated exemplary innovation in the procurement and delivery of products and capabilities for the Warfighter.
"The significant achievements of our three Packard Award winners … are testament to the tremendous progress we are making in transforming the way we do business to be more efficient and productive," said Kendall's message in the ceremony program. "Each of these teams has taken this mandate to heart. Taxpayers and our warfighters are the real beneficiaries of their outstanding efforts."
"Meeting the needs of our warfighters is at the core of our team's mission," said Bailey. "This award validates our commitment and dedication to this cause, while recognizing our goal of implementing best acquisition practices and managing this program with the taxpayer in mind."
Two achievements to highlight are the completion of the technology maturation and risk mitigation phase of NGJ Inc 1 last year and Kendall's selection of NGJ Inc 1 as a pilot for his Better Buying Power Skunk Works initiative.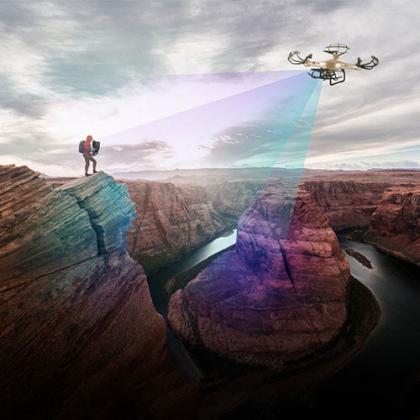 NGJ Inc 1, a Major Defense Acquisition Program, is an external drone jammer that disrupts and interferes with enemy aircraft, as well as surface radar and communications systems. It will face advanced, emerging, and growing threats alike. The NGJ system will eventually replace the AN / ALQ-99 tactical jamming system currently integrated into the EA-18G GROWLER aircraft.
The team's emphasis on the speed of fleet and platform integration proved relevant as the increased disruptive capability is critical to sustaining future missions of the Navy, other services and international partners. With the $ 1 billion contract award for engineering and manufacturing development, the team has taken one step closer to delivering this groundbreaking radar jamming system.
Other current awards include the Naval Air Systems Commander's Research, Development, Test, and Evaluation Award, and Capt. Bailey.