Of course, in this information age test and examination, the participation of mobile phone signal jammers is essential: at least with mobile phones, this kind of cheating is impossible, at least not on mobile phones. What kind of equipment is that?
The final exams for each school are about to begin. In order to ensure the quality of examinations, many schools have begun to prepare for the examination room. The purpose of school exams is to prevent students from using mobile phones to transmit information, leak test papers, and cheat exams, and some of the purposes are to prevent teachers from leaking test paper information and adversely affect future exams. Too many schools have installed mobile phone jammers.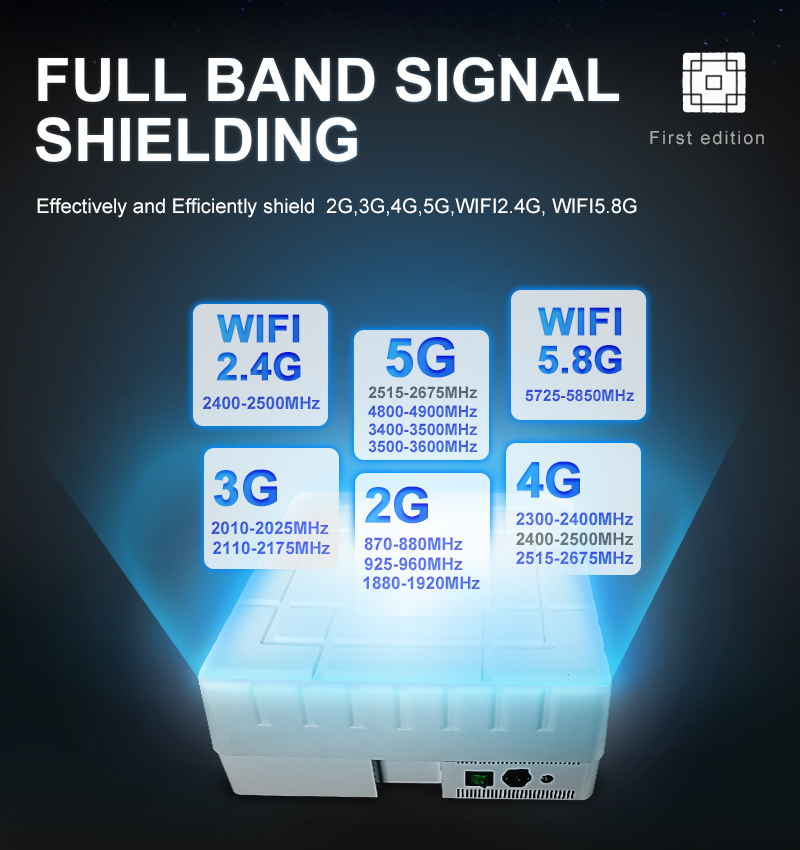 1. First of all, the accessories of the cell phone jammer usually include the host, the antenna, and the power adapter.
2. When installing the mobile phone jammer, a strong signal magnetic field will be generated within a certain distance (usually 20-30cm) between the host and the antenna, and there will also be magnetic field shielding (strong current) around the 220V power line. (Usually 510cm), therefore, the installation location and placement method of the accessories are very important. If the position is not correct, the transmission of the shielding signal will be shielded, and shielding is most likely to occur. The effect is affected.
3. The power adapter should keep a distance of at least 20cm from the host.
4. In order to ensure the best signal effect, you can use ordinary screws to fix the mobile phone signal jammer on the ceiling or wall.
5. After installation, please check whether all components are connected correctly and whether there are problems with accessories (such as power supply).
6. Finally, plug the power adapter into the adapter power socket of the device, and then directly plug it into the 220V power supply.
Next is the test machine. If any problems are found during the test, you can contact the manufacturer to solve the problem as soon as possible. As long as they are produced by regular manufacturers, they will usually be resolved on time.